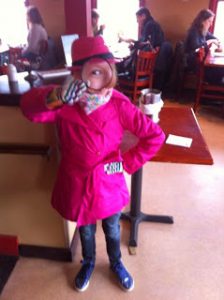 Greetings from Prima and Saltwater!  Here we go another time around the calendar, with so much fun stuff coming up in Langley.  The next big event is Mystery Weekend, February 24th and 25th.  This one is "A Whale of a Tail" and it's bound to be a blast…seriously it's fun for all ages…our kids love doing it with their grandparents.  Town is filled with an eclectic group of locals, actors, and visitors from literally around the world all trying to solve the mystery.  Next up are Bunny Daze, then Welcome the Whales and whale watching events and then somehow it's going to be patio dining time again!  For up to the minute event info visit Langley's facebook page or the website www.visitlangley.com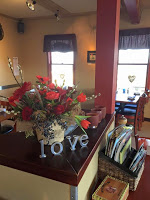 Valentines Day is right around the corner…literally.  Have you made your plans yet?  At both locations we will be offering dinner and drink specials, and Danny Ward will be playing at Prima for a cozy and romantic evening.  We are taking reservations for both locations and they are filling fast!  For a reservation at Prima please call 360 221 4060 and for Saltwater please send an email request (specify this is for Saltwater) for the number of people and time to primabistro@whidbey.com
PRIMA INFO
Happy Hour at Prima is daily from 3:00-6:00.  We offer a whole bunch of great deals on our small plates and appetizers as well as $1 off well drinks, draft beers and wines by the glass. We also always have rotating happy hour cocktails and glass pour wines.
Our current Plats du Jour are as follows:
Tuesday – Choucroute Garni
Wednesday – Moulard Duck Breast a l'Orange
Thursday – Berkshire Pork Chop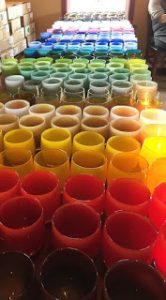 Glassy Baby Roadshow
 has asked us again if we'd like to host an event and of course we said yes.  Prima will be filled with a huge selection of beautiful candles and 10% of the sales goes to the non-profit of our choosing…this time it wil benefit Mother Mentors of Whidbey Island.    Mother Mentors is a non-profit "seeking to nurture mothers and other caregivers of young children through practical and emotional support."  The event will be on 
Sunday, March 18th at 2:00
.  Buy an early mother's day gift your mom will love and support other mothers of South Whidbey!  Or even better…buy yourself one!
Stay tuned for info on expanding bakery offerings, upcoming wine dinner, major spring menu changes and more!
SALTWATER INFO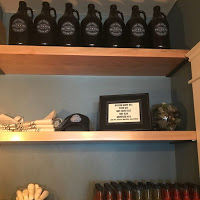 Happy Hour at Saltwater is Monday–Friday from 3:00-5:00.  We offer 2 buck shucks by the half dozen, delicious fish tacos – 2 for $6.00 or 4 for $10.00, crab and artichoke dip and great deals on some of our other appetizers. For drinks we offer $10 pitchers of Rainier, $6 prosecco splits, a dollar off well drinks, draft beers and wines by the glass.  Additionally we have awesome deals on muscadet, the perfect oyster wine, when you purchase a seafood tower.
We are starting daily plates available at 5:00 as follows:
Sunday –  Northwest Cioppino
Monday – Alaskan King Crab Roll
Wednesday – Lobster Mac and Cheese
Additionally we are now selling growlers of any of our 10 beers on tap.  Receive 10 percent off the beer price whenever you fill up your Saltwater growler!  And did you know we sell unshucked oysters by the dozen, and that we have awesome oyster knives you can purchase as well?!?  For all you visitors to Langley – swing in to pick up some weekend staples for your cabin or hotel room!
For more up to the minute updates follow us on facebook, instagram or twitter!
As always, thanks so much for the patronage and we hope to see you soon!
Jenn and Sieb and the crew
---